A survey by the Cribis Industry Monitor (in partnership with CRIF and Nomisma) presented the big numbers of the Italian wine sector:
310,000 farms which account for 9.5% of national agricultural production;
1,800 industrial transformation companies that employ around 13,000 people for a turnover of 10.4 billion euros (7.6% of the turnover of the Italian food industry);
export value corresponding to 14.6% of the national agrifood value.
The wine sector is a driving force for Italian economy – such as for California, France, Spain or Chile ones – but there are a lot of challenges. There are new markets for wine producers but the competition is increasingly fierce. The regulations aimed at protecting the authenticity of wines are often the subject of complex international negotiations.
The value of the wine is recognized but its defense is not easy: counterfeiting and unfair competition cause serious damages. In addition, new competitors and the evolution of consumption trends create uncertainty.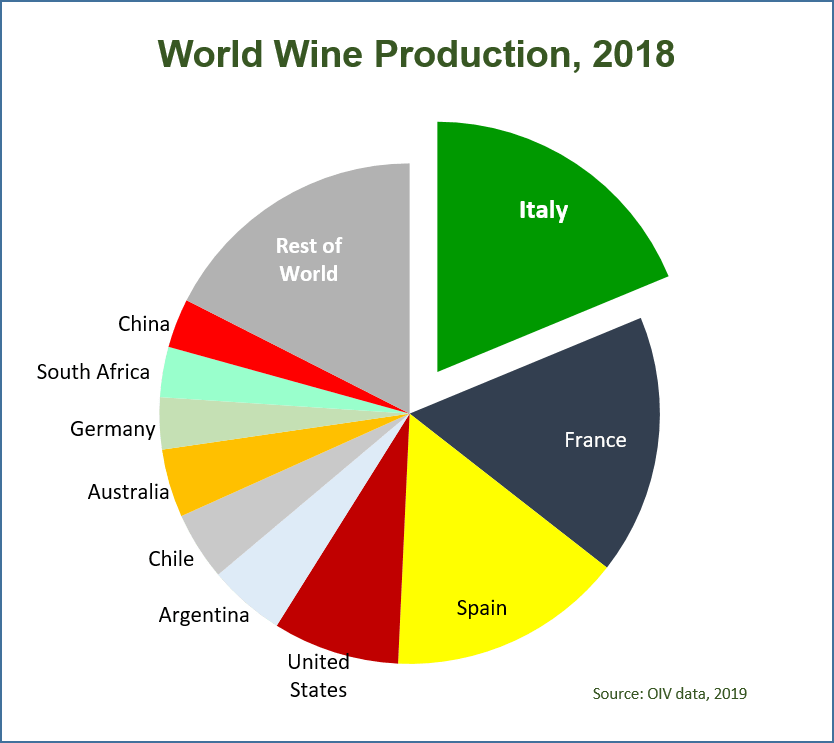 For all, the strenghts will be authenticity, quality and competitiveness.
In this regard, the Blockchain is the technology that can revolutionize the sector thanks to the innovative way to manage, communicate and guarantee the entire supply chain.
The Blockchain applies to viticulture in different ways, according to the needs of those who choose it for their business.
For the producer, the Consortium or the institutions the Blockchain creates different opportunities, with a common element: differentiating oneself to be unique.